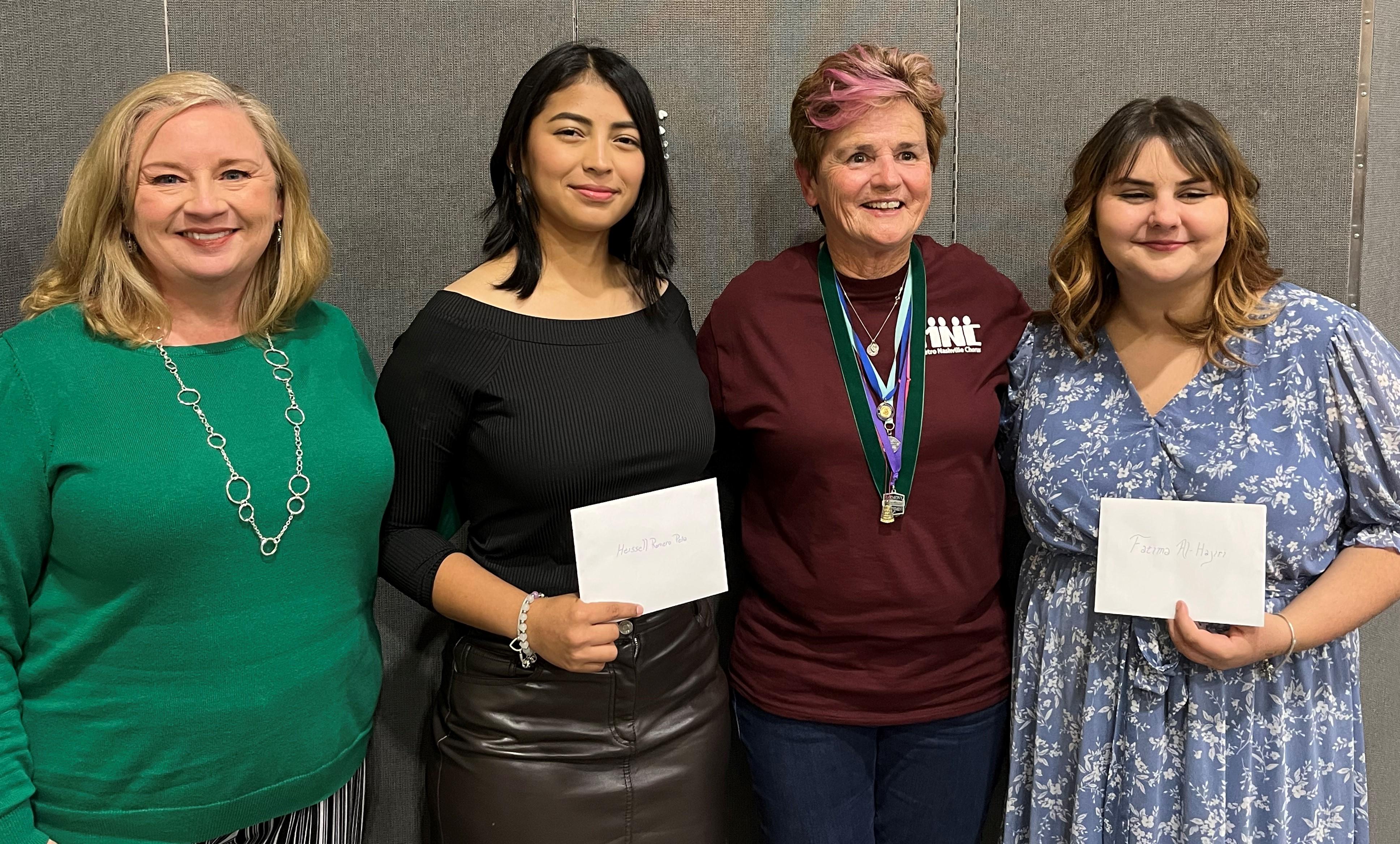 A talented performer as well as a gifted coach and teacher, Vickie Wonders Foltz was a member of the Sweet Adeline International Faculty and the Artistic Director for Metro Nashville Chorus. The impact of her approach to barbershop showmanship and characterization can be seen and heard in choruses across the United States and as far away as Sweden and New Zealand.  A teacher by profession and avocation, Vickie loved to work with young voices and help them bring their talents to new audiences. 
After her unexpected passing in 2008, friends and family around the world who had been touched by Vickie donated in her memory.  Metro Nashville Chorus created the Vickie Wonders Foltz Memorial Fund to support young people who pursue music education and performance. Using the fund, MNC provided grants to Region 23 YWIH (Young Women in Harmony) quartets and choruses, and in 2014, we established the Vickie Wonders Foltz Memorial Scholarship. 
We presented two scholarships to high school seniors Fatima Al-Hajiri and Heissell Romero Pena on Saturday, October 28, 2023 during our YWISH Festival.  Fatima and Heissell attend LaVergne High School and are pictured above with their teacher, Kimberly Saxon and MNC's Master Director Kim Wonders.  
If you know a young person who plans to pursue a major in music education or performance, please let them know about the $500 non-need-based Vickie Wonders Foltz Memorial Scholarship. The scholarship is open to Tennessee residents who are rising high school seniors or college freshmen.  You can find additional information and application forms on this site.
We are so happy to support the education and musical goals of students through the scholarship.  It keeps Vickie's memory alive as it continues her legacy and dedication to young people.