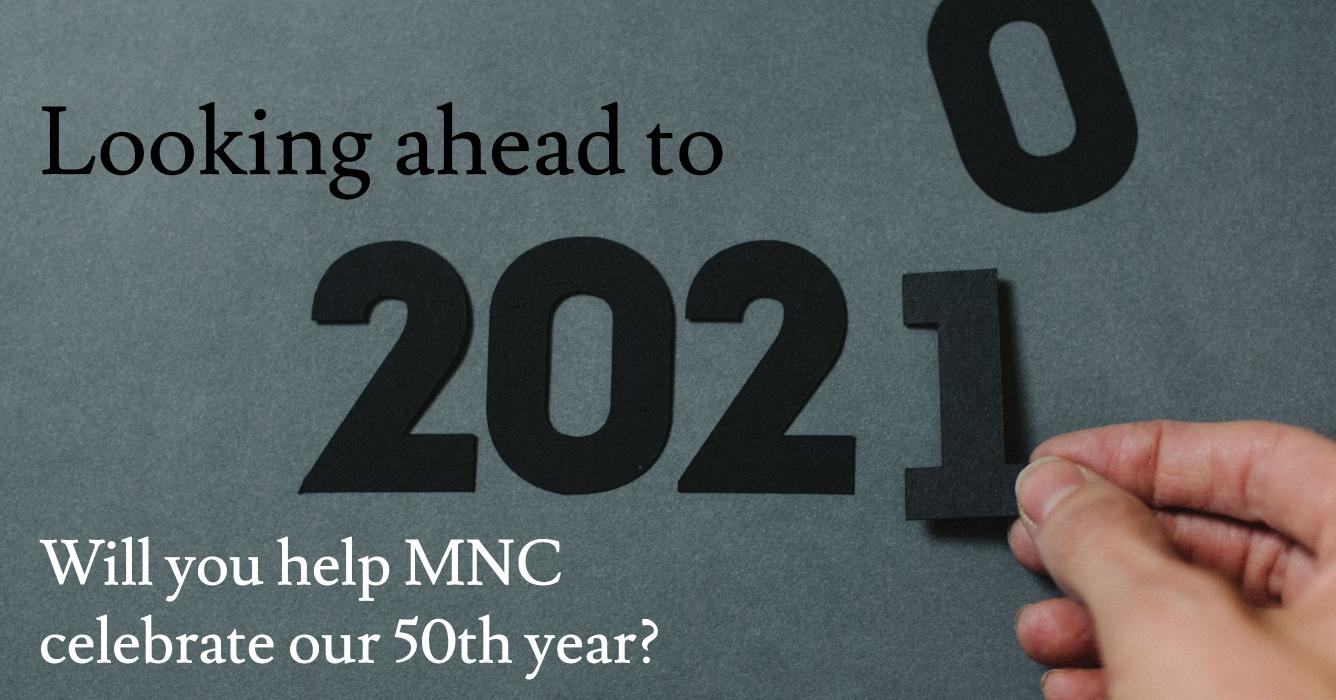 2020 has be a year of challenges for everyone, and MNC is no exception. Along with the whole world, our members and their families have faced the pandemic, social distancing, political strife, and economic concerns. As a chorus, we've learned how to stay in touch via virtual meetings, but no amount of Zoom time can replace the joy of singing together on the risers.  Like other performers, we've absorbed the loss of shows and contests in a world where singing and gather as an audience is no longer safe.  And through it all, we are eternally grateful to the healthcare and essential workers who are on the frontlines every day!
Now, we're looking ahead to 2021, hopeful and excited that it will be a better year. 
With the news of vaccines and other treatments, some variation of live rehearsal may again be viable in the new year.  We are committed to following guidelines and keeping all singers safe. But as soon as we CAN do so safely, we want to SING together again!  Looking almost a year out, we are scheduled to return to the International Contest stage in October 2021, and our YWISH Festival should resume in November 2021.  Cross fingers!
None of us know exactly what will happen in 2021,
but one thing we will definitely celebrate:
2021 is Metro Nashville Chorus' 50th Anniversary!
Would you help us make 2021 a great 50th year with a donation of $20.21?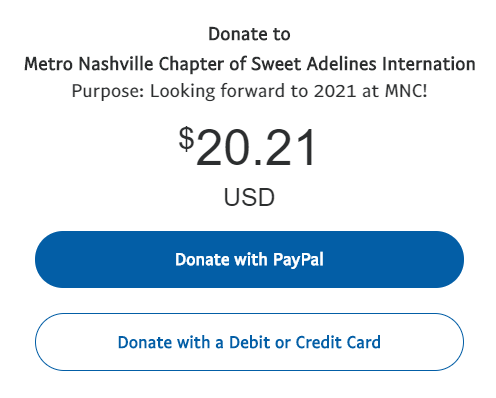 (Click the image above to link to donation page)