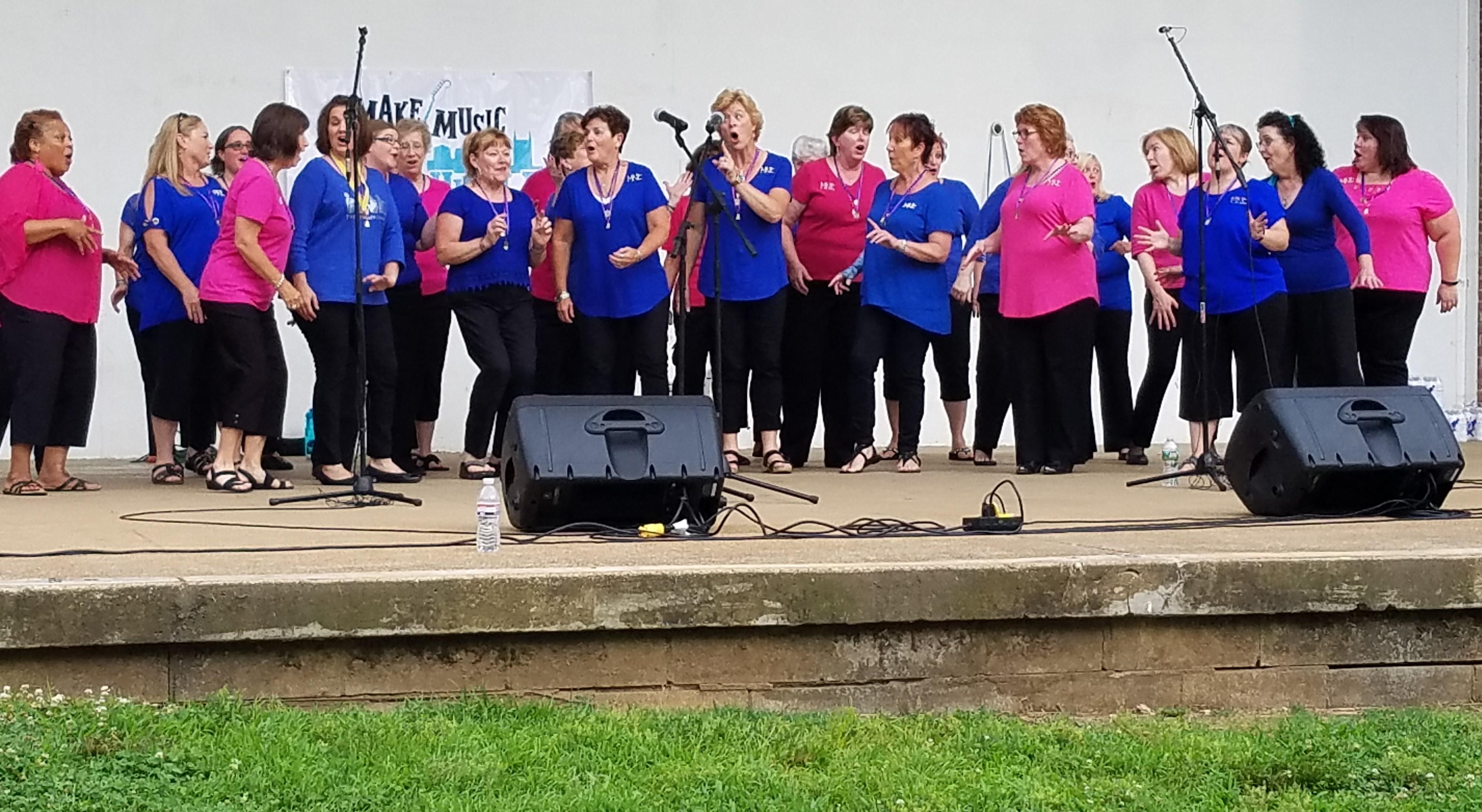 MNC had a blast performing in MAKE MUSIC NASHVILLE on May 21st!  Make Music Nashville coordinated almost 100 artists at 30 different venues all over the city in a live, free celebration of music on the longest day of the year. MNC sang in the Centennial Park Bandshell.  The beautiful summer evening was a great backdrop to share our songs with audience members and passers-by on the lawns and trails at Centennial Park.  
We were also very grateful to Reed's Event Rentals for providing sound for the Bandshell! And huge thanks to Kristina Hemphill, Chris Hemphill and Matt Duquette for running sound, not just for MNC, but for all the acts at the Bandshell.  You kept things running smoothly and let us Make Music....Louder.  
If you are a performer - check out how you can be involved in Make Music Nashville next year. And if you a woman who loves to sing and perform - drop by an MNC rehearsal to learn how you can help us make music every week.