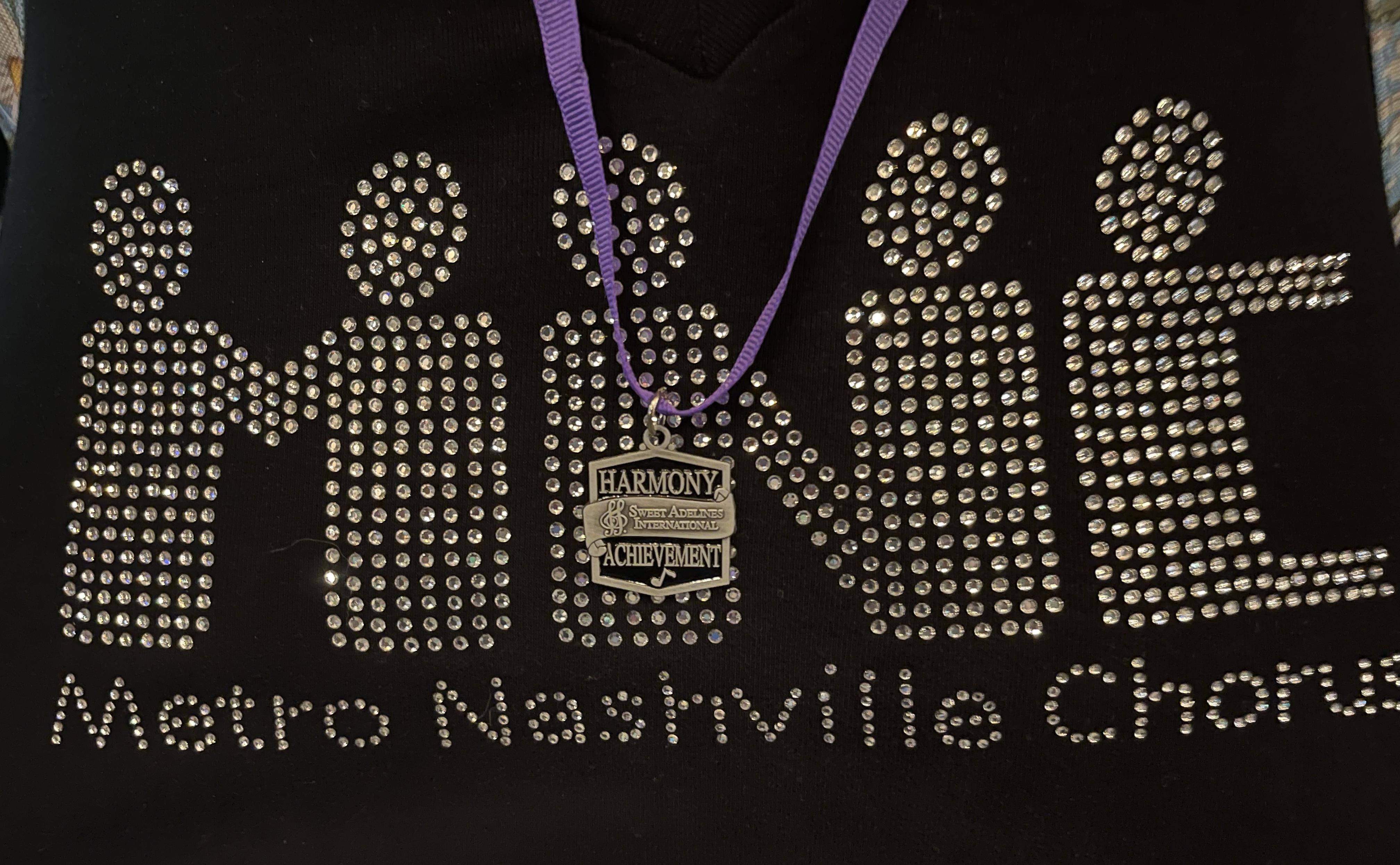 After a long , three-year delay due to COVID, the 74th Sweet Adelines International Convention and Contest was held September 13-17 in Phoenix, AZ this year.  MNC was proud to be CONTESTANT #1 in the Chorus Semi-Finals on Thursday, September 15th.  We hit the stage first, and then had the privilege of experiencing every chorus' Semi-Final performance.  What a great contest! 
Sweet Adelines presents the HARMONY ACHIEVEMENT award to the highest scoring chorus with <80% the average number of voices on stage in the contest. This year, choruses with fewer than 41 voices were eligible.  (The largest choruses were 80-90 voices.) MNC has 34 voices on stage, and we were thrilled to receive the 2022 HARMONY ACHIEVEMENT award!  This is our 5th consecutive HARMONY ACHIEVEMENT.  
The top 10 choruses in the Semi-Finals earn a spot in the FINAL on Saturday. And we were so excited to hear our name called for the Finals, as well!